Companies I'll Never Buy From Again: Kogan
Wednesday, 26 December 2012; 2 pm
Kogan is an Australian-owned online only consumer electronics reseller. They specialise in low-cost (incredibly so) devices that they manufacture or on-sell themselves. Today, I bought a new Android smartphone, a Samsung Galaxy Nexus (which I'll talk about when I get mine…) from Kogan, who were surprisingly competitive about pricing it: Dick Smith Electronics priced it at $449, the list price is about $399, and Kogan took it to $349 (I got mine at $359).
Admittedly, they also offered Android phones from the brand Apple: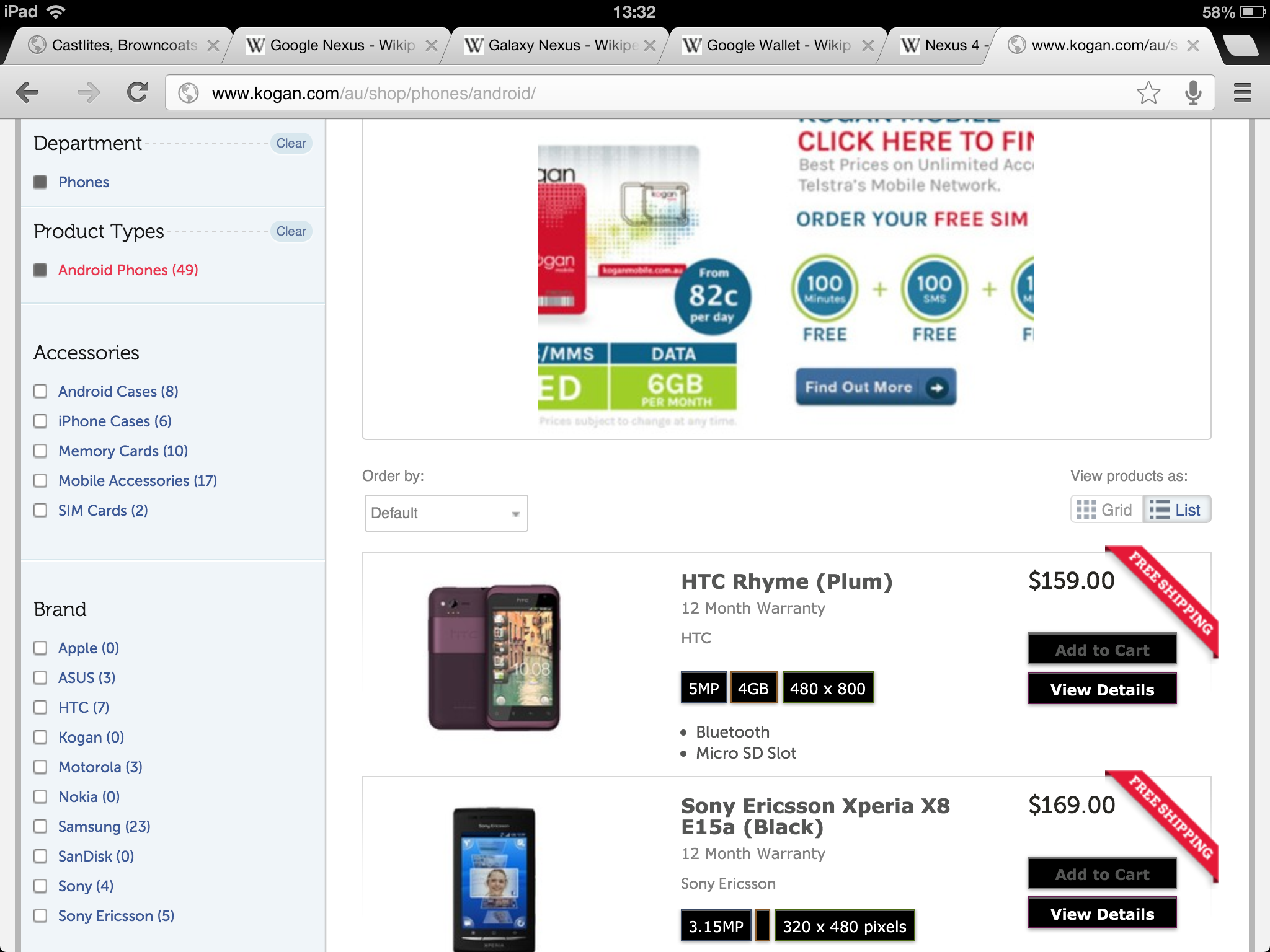 So, after about a week of constant umming-and-aahing, finally bought today, to be confronted with the following very lovely message.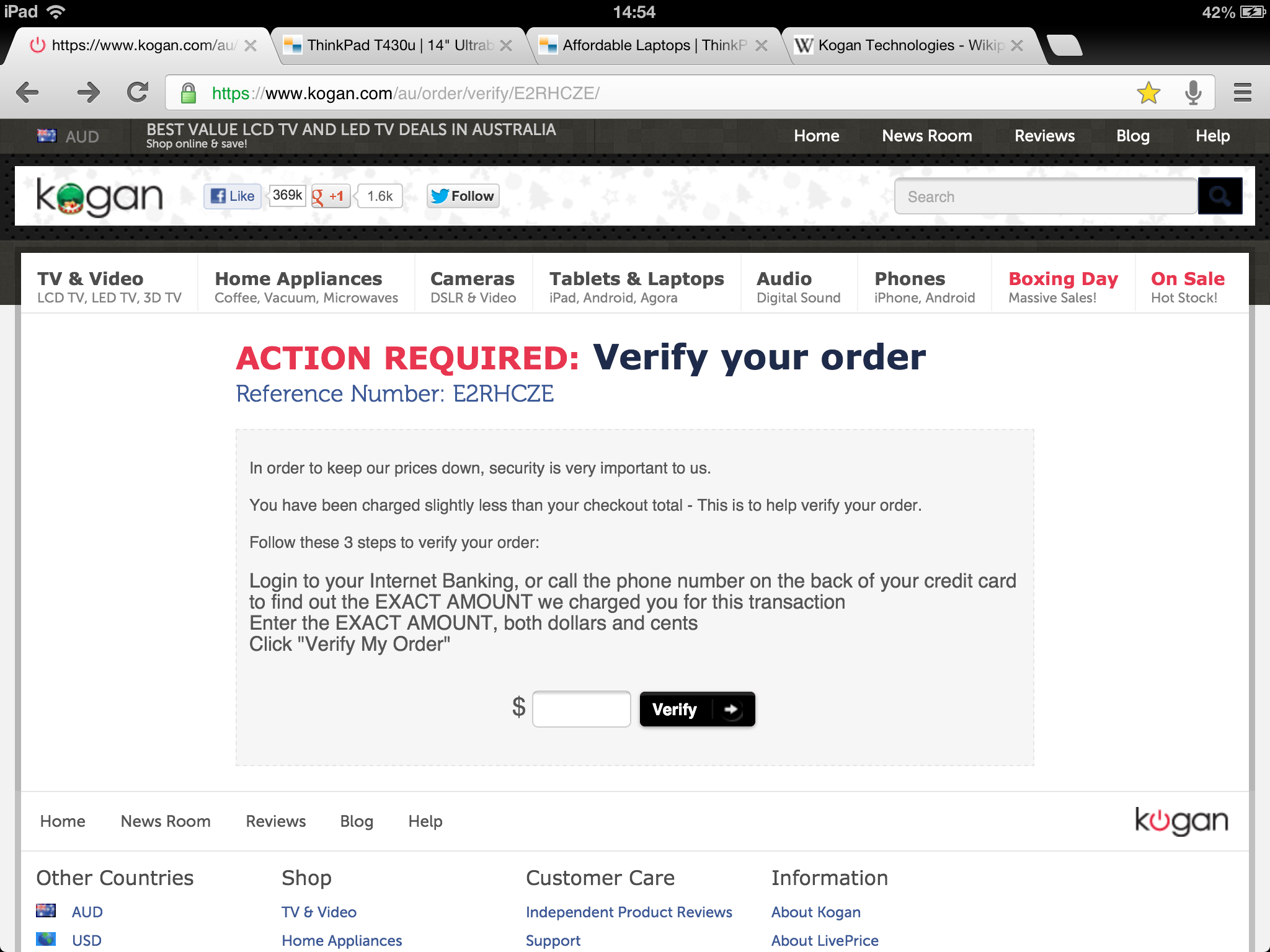 How helpful.
Boxing Day is a public holiday, even though stores are open left, right and centre to flog "special" prices that merely lack a festive markup – the infamous "Boxing Day Sales" – and millions of credit card transactions are taking place today. And yet, real-time credit transaction information isn't available from at least one of the so-called Big Four Banks. Of course, working backwards from the credit limit, it's possible to determine the price, but it still leaves a foul taste in my hands.
So, I'll pass on buying from Kogan ever again. But I look forward to playing with my new phone, which should be shipped on the 4th of 2013.
About this post
Date & Time

26 December 2012, 14:44:35

Words

295

Tags